Context and function-based dashboards for a complete overview and delayed analysis of your business performance.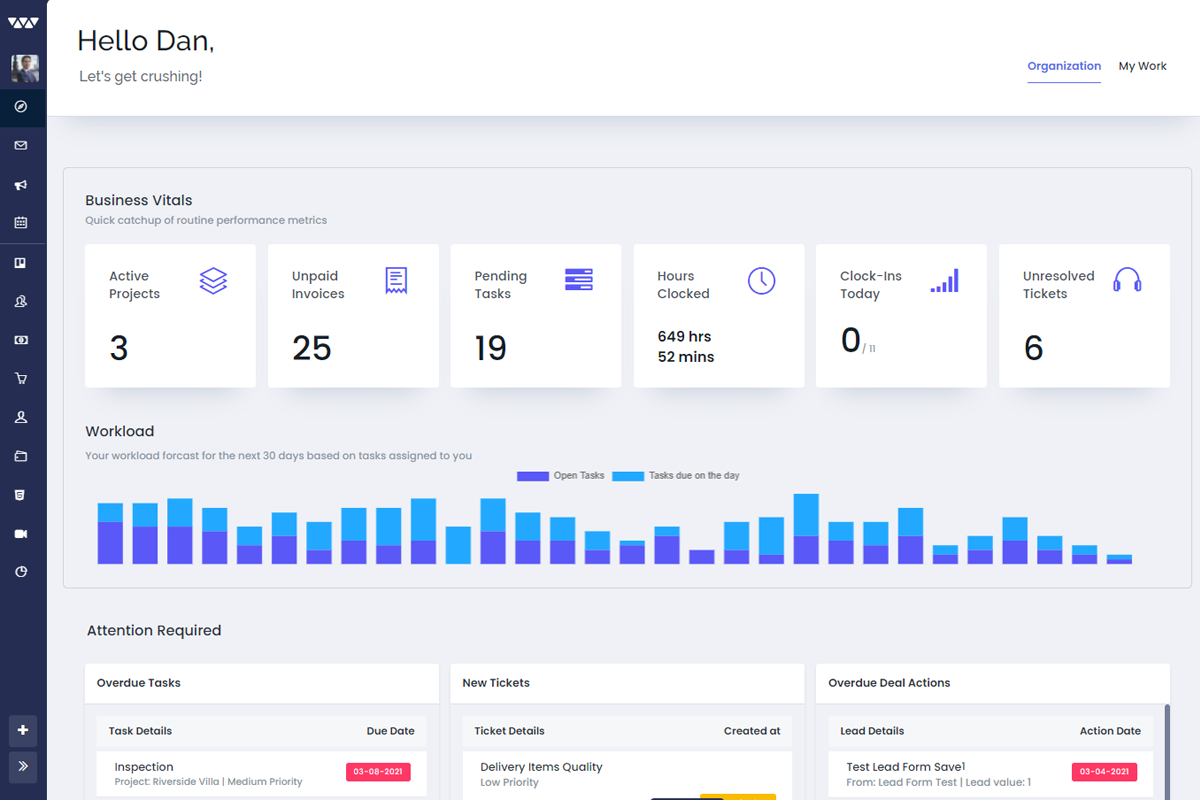 Mission Control
Mission Control is the primary dashboard of each user. Your personal workspace in Workpark. Manage your check-in's/out's, track time, view announcements, work on your tasks and most importantly foresee your workload for the next 30 days
Announcements
Watch company announcements right in your dashboard. Announcements are also available in the dock.
Workload Management
Organization-wide or your personal workload forecasting for the next 30 days. It tells how many tasks are open and how many are due on that specific day.
Manage your work
Mission Control "My Work" is your personal workspace see your Daily, Overdue and Upcoming week's tasks right in front of you regardless of which project they are from.
Clock-in & Timer
Use Clock-in/out it to mark your presence at work everyday. Clock-in and Clock-out can be restricted by IP address or geolocation coordinates.
Use the timer to track time of all your tasks right within your workspace
Business Vitals
Key business performance statistics for a quick catchup of daily and weekly activities across all teams.