Comprehensive and fully-integrated work management.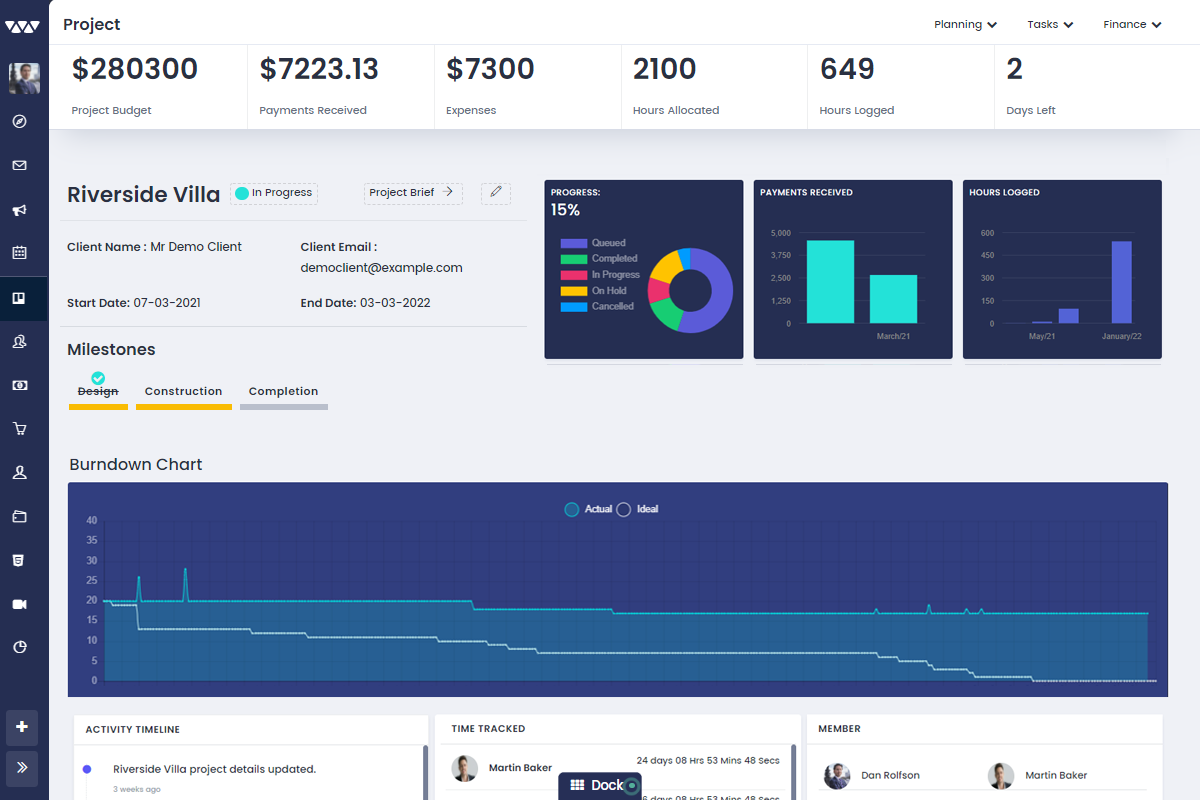 Task Management
Full task management whether the tasks belong to a specific project or are general operations tasks. Use lists, kanban boards to track progress.
Sub-tasks, attach files, task discussion, notes, change history, task reminders and more.
Projects: Finances
Fully integrated with finance module to manage project finances. Track project budgets, invoices, payments, and expenses.
Projects: Planning
Super efficient tools to help project managers stay ahead of the curve. Detailed project-level reporting, milestones, Gantt and Burn-down charts.
Milestones are integrated with finance for milestone-based payments contracts.
Time Logs
Keep track of all your hours tracked whether for a project or general tasks along with the costs on an hourly cost basis.
Projects: Tasks
Multiple views for managing project tasks such as lists, kanban boards, calendar, and table view. Manage project files, time logs, multi-thread discussions, and even notes.
Workload Management
Fully integrated workload management with projects and people for efficient resource management and to prevent employee burnout.